RabbitCRM Lead Management
Increase your sales by effectively identifying and engaging potential buyers using RabbitCRM's easy lead management system.
Check out the lead details and the action you would like to perform – all in one place.
RabbitCRM Opportunity
Reduce time and resources wasted on unqualified leads and boost your business by segregating the qualified ones into business opportunities.
Fish where the big fish are, identify prospects that have high probability of the proposal converting into a sale and qualify leads better up front.
RabbitCRM Account & Contact Management
To carry out your day – to – day interactions with ease, track and manage vital customers, RabbitCRM provides
solution to conveniently manage your contacts and accounts in one place even when you are swamped with work or out on a vacation.
RabbitCRM Service Management
Customer satisfaction is as important as sales in a business. This is what makes the business thrive. Create a ticket for every complaint received from
the customer, communicate to them regarding the ticket details through SMS and e-mail. RabbitCRM a tool where the service request meet its request service.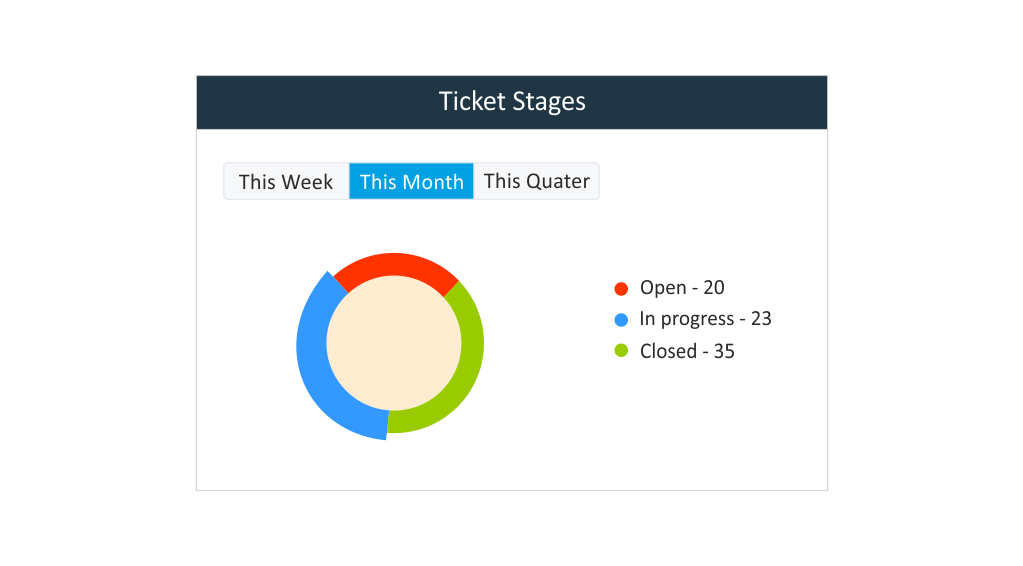 Ticket Stages
Get weekly, monthly and quarterly update about the customer complaints and queries handled by service team with an attractive doughnut wheel report.
Priority based Ticket
Respond to move complaints in less time to achieve the customer satisfaction at the highest level. Priority based work schedule let you to mark your presence in your industry.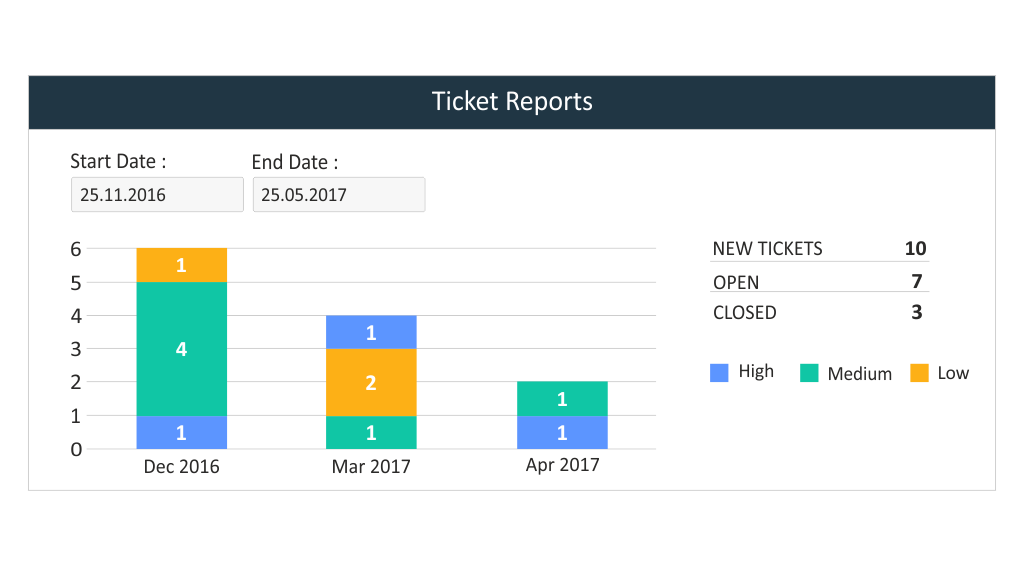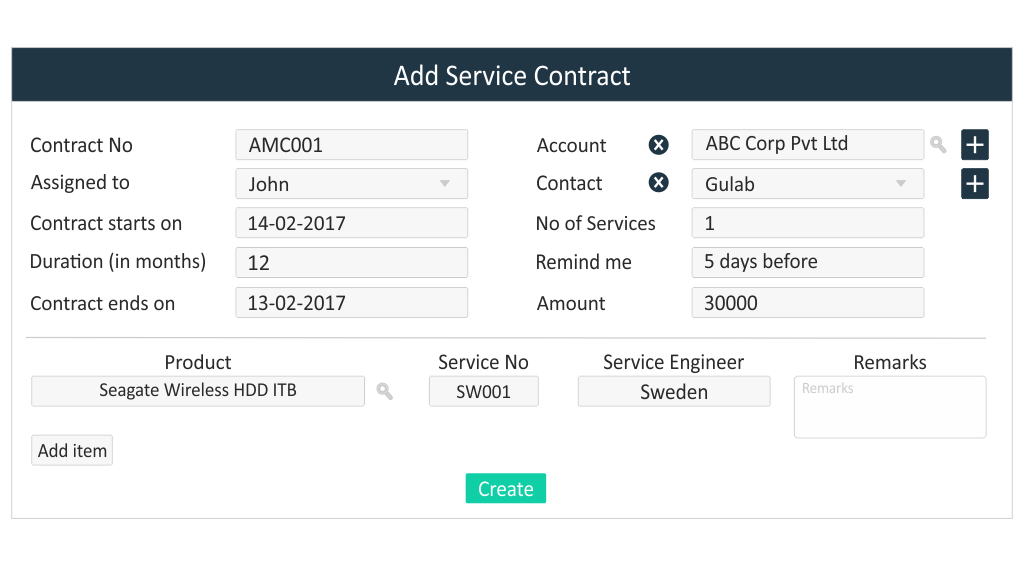 Service Contract
Annual Maintenance Contract allows you to create a service contract between you and your customer. Get prompt reminders without fail on due dates.
Check Warranty Status with Serial No. or Account name
Most awaited feature in the Service CRM. Check the number of service done to a particular product or number of service visits initiated to a account.
RabbitCRM Reports
Keeping in mind the convenience of the customer, the all inclusive overall report section of RabbitCRM shows every single
factor that can influence the business, thus helping the customer see the big picture..
Business analytics report
Business analytics report summarizes the various stages of ongoing deals in the pipeline within a specific period of time.
Overall sales report
Rabbit crm provides the customer the ability to view in detail reports that will help them have a greater understanding of the progress of the company and the revenue generated.
Get notified
Rabbit crm helps keeping tracking of day – to – day activities by sending activity and end of day reports to the customer via e-mail or SMS.
RabbitCRM Business App
Our RabbitCRM mobile app ensures your team is always in touch when on the go. RabbitCRM Mobile app provides you with quick access to your data
from anywhere. Overseeing your business and staying in touch with your customers and prospects has never been easier.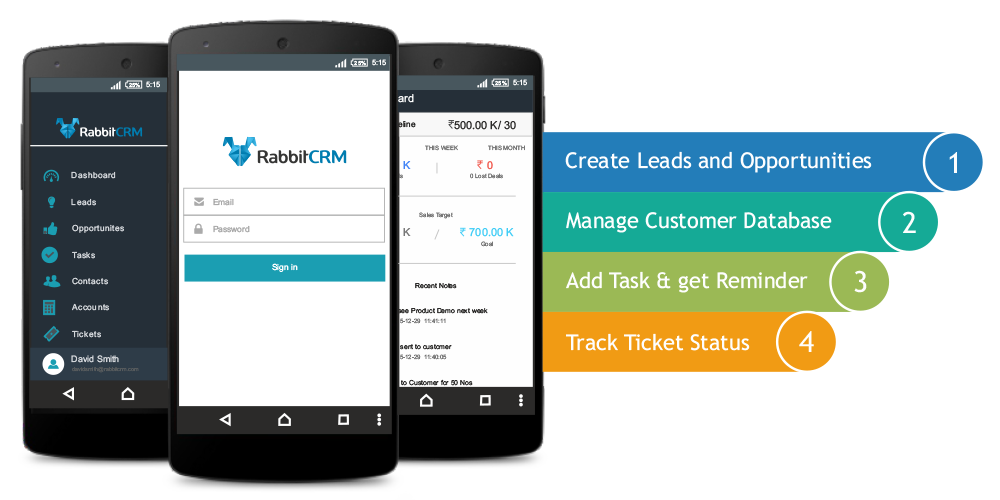 Get connected with RabbitCRM Mobile App